SPG Module
about
Module (fixed housing) dedicated to SPG membranes.
It is a special design that matches the shape and physical properties (strength, etc.) of the SPG membrane(pipe / disc)
The SPG membrane can be pressurized with liquid or gas, and can be used for emulsification, filtration, bubbling, etc.
Since the main body is made of stainless steel and fluororubber with high chemical resistance, it can also be used for organic solvents.
☆ The length of the SPG membrane can be changed.
  : Internal pressure type L20-500 mm
  : External pressure type L50-500 mm
☆ The material can be changed.
: Example: SUS304 → SUS316, Fluororubber → Perflo, etc.
☆ It is possible to change the shape and piping connection port according to the application.
Internal Pressure Module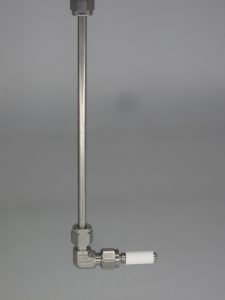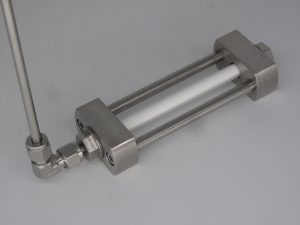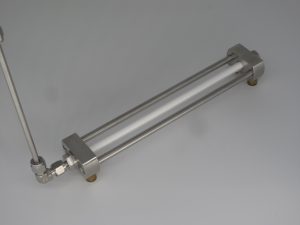 External Pressure Module